Why Travel Alone (and why not?)
When in the summer of 2014 I was thinking about my next trip to accommodate my travel urges, still high after I had came back from Erasmus, my future direction was clear. The Baltics, Russia and Finland appealed to me historically, they were countries I'd never visited before, they were affordable and also they were homes to some of my international friends.
Unfortunately, I failed to find a companion who would be enthusiastic or simply available enough to join me during this trip and so I stood in front of the perspective of going there alone. As a girl who had never done this before it seemed a tiny bit worrisome, though I had met several women who hadn't only travelled Europe, but whole the world on their own. Finally I went and I am so glad I did!
Traveling alone sure is different in many ways then being with a known companion. Sometimes it is more difficult, but generally it gives you a different perspective and maybe even a better insight into the culture you are visiting. Here are some major advantages and disadvantages of such an independent trip.
---
5 Benefits of Solo Traveling
1, You will make more friends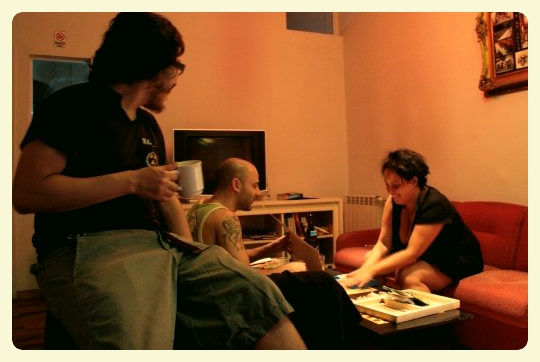 When travelling with a friend, you always have somebody to go out in the evenings. When going alone, you need to meet your outing mates and therefore you tend to be far more sociable. This way, you get acquainted with more other travelers, some just for one night out, some for longer. Also, you will definitely meet the types of people you'd probably never speak at home.
Tip: Hostels are usually full of people you can go out with, but if you want to make sure you won't stay alone, try Couchsurfing. Apart from the possibility to sleep at somebody's place, you can just arrange a drink with a local.
2, You don't have to compromise
When travelling, even best friends or couples don't always click in their habits. During my last trip, I indeed spent three to four hours in history museums and yes, I know that most people wouldn't have the patience to be there with me. This way, I didn't need to worry about them and could take my time for whatever I found interesting…
While some prefer being active and others like to rest while on holidays, some prefer cultural and some natural sites, some take hundreds of pictures and others barely any, it can at times be a real nerves exercise to agree on your plans. In this regard, travelling alone is particularly liberalizing.
3, You feel more intensively
When travelling alone, it is often just you and your brain, which enables you to sense your surroundings more intensively. Without any outer distractions, you can more easily focus on one extraordinary moment and try to capture it, paint it, write a poem about it or just remember it forever.
Tip: Enjoy every step you make on your solo journey!
4, You get a better insight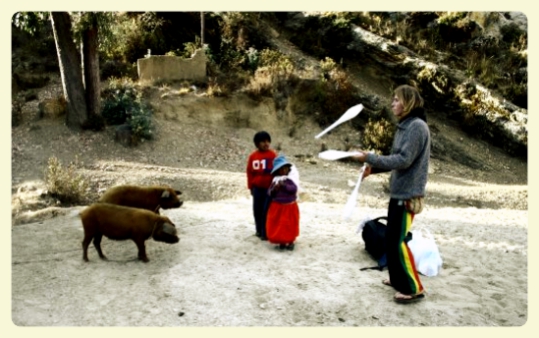 As you are generally more open to meet strangers, you more easily learn about the world and people around you. Especially if you meet the locals, travelling alone is a great way to get a better insight inside the local culture since there are no distractions from it.
Tip: Be open and curious, you can learn a lot from the others. Try to overcome your inner stereotypes.
5, You can be spontaneous
If you decide you want to leave the town earlier than planned or simply want to visit something off your itinerary, you can do it and don't have to explain. The choices of directions and timetable are yours and yours only. Also, it is usually quite easier to get a last minutes seats or beds when you can just instantly buy them without having to wait for somebody else until they get too expensive or unavailable.
---
 5 Disadvantages of Solo Traveling:
1, You don't always make friends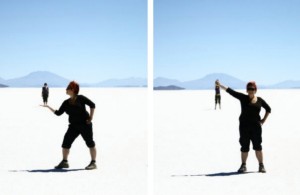 Even when you are open to new meetings, interesting people don't always come around. Other times, your only possible companions are people you just do not click with. So there surely will be evenings when you'll just stay in your hostel reading a book, although you'd prefer dancing your brains out in a local club.
Tip: Be careful! It is better to stay with the book then to go out with someone you don't feel comfortable with just not to be alone. Also, you should feel really free to just leave whenever you want. Most travelling acquaintances are easy come, easy go and you don't have to be shy or overly polite with somebody who bothers you.
2, You are more vulnerable
The one time I felt really nervous during my trip was when I came to Tallinn at some half past ten in the evening and needed to find a way to rather remote suburbs. I was searching for a flat of my Couchsurfing host with whom I have only arranged my stay that same day and was not feeling very self-assured about the person. The place was OK after all, but still, did something happen to me then, nobody would help me.
Tip: Follow your sixth sense. When you are not feeling good about something and someone, you are entitled to leave. Give addresses of your stay to your parents and friends.
3, You have to care about yourself
This doesn't apply always, since often you meet nice co-travelers or Couchsurfing hosts that will cook for you, guide you around or carry your luggage. But still, there's no assurance there will always be somebody like that. Which can sometimes be bothersome, especially when you fall ill or have some administrative problems.
4, All responsibility is on you
When you are the sole person to decide about your plans and directions, nobody is going to tell you that that bus is really not going that day or that the famous village barely retains any authenticity anymore. There will most likely be at least one day when you'll spend five hours waiting at an ugly bus station or when you'll fail to find the must-see site which is supposedly just next to you. And sadly, the only person you can blame for that is you.
Tip: Plan everything more carefully when travelling alone. Check the routes, buses, weather, tips from other travelers. Try Tripadvisor.
5, Your memories are not shared
There is not going to be any 'you remember when' with your friends after you come home. Your memories are often exclusively yours and even the most exquisite ones are sadly quite difficult to interpret.
Tip: Write a diary. When the only person to have certain memories is you, you should make sure they won't be easily forgotten.
It is everybody's choice to decide if the prons or cons are more important. In my opinion, not having a companion for a trip should not be an obstacle to you if you really want to travel. Do not restraint your crazy plans just because you don't have anybody right now who wants to share them with you. If you are not crazy and follow some basic safety rules, travelling independently is a precious learning experience.
PS: Free tours such as Prague Extravaganza are usually a great platform to meet other travellers when you are travelling independently. These days, you can find organizations providing such service in almost every major city. Check our partners' website of United Europe Free Tours to learn more!