CURRENCY EXCHANGE IN PRAGUE
Currency exchange, what a dreadfully dreary subject. Everybody hates worrying about these boring practical details, but if you don't, then someone takes advantage of you. And that's no fun at all. It's expensive. Let's avoid it. Let's talk about dull stuff for a few minutes.
The basic unit of currency in the Czech Republic is the Czech crown, or koruna, represented as CZK in the rest of the world, and as KČ locally. Even though the Czech Republic is a member of the European Union, it refuses to adopt the Euro as its national currency. This is because Euro banknotes are very sterile and boring to look at, while Czech banknotes are fabulous works of art representing historic national heroes.
Czech banknotes come in denominations of 100, 200, 500, 1000, 2000, and 5000. They are all different sizes, so they never fold neatly into a roll in the front pocket your jeans.
Czech coins come in denominations of 1, 2, 5, 10, 20 and 50. The 50-kč piece is cool. It looks like pirate treasure.
There is one last tiny unit of Czech currency called the heller, or haleř. It represents 1/100th of a crown, and has no useful function whatsoever. It doesn't exist in hard currency form. There is no such coin. Why it still exists at all in theory is anybody's guess. But you still see it on price tags and on signage in supermarkets: "Pivo 29,90!" The pivo actually costs 30. Don't be fooled.
The official foreign exchange rate for the Czech crown is set every day at 2:15 p.m. local time by the Czech National Bank. You can find the CNB central bank exchange rate fixing tables on this webpage if you're really serious about this stuff.
For a quick point of reference, as of this morning, 10 Oct. 2017, the crown looked like this:
1 GBP = 29.027 CZK
1 Euro = 25.890 CZK
1 USD = 22.044 C ZK
100 JPY = 19.563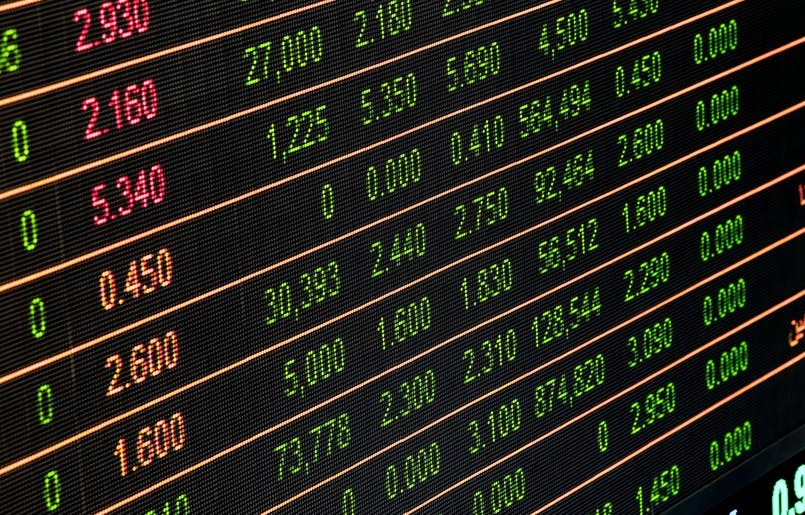 Most of the time you'll need to use local currency at shops, restaurants, markets, clubs or wherever. Though many of the bars and restaurants in the center will accept Euro, most of them give a pretty bad exchange rate. So it's better to change your money while you're here. You can also pay by card in most places now as well, though not necessarily at the corner pub.
DO NOT EVER change money on the street with someone who approaches you or who is hanging around in front of a currency exchange. They're all scam artists. You will be ripped off. Don't do it. You will hand over your shiny Euros and be left with a handful of 75,000 North Rupian space pesos, or some other equally useless currency from a country you've never heard of and which probably doesn't exist anymore.
You can always use your debit card from your home bank to take cash out of an ATM. That's usually pretty safe, as long as you make sure that you're using an ATM that's attached to an actual bank. Bank ATMs will give some sort of reasonable rate normally. (However, I have heard British friends recently complaining about ATM rates for pounds sterling.) Avoid any "independent" stand-alone ATMs you see in convenience stores or newstands or in the lobbies of casinos, because they usually have outrageous transaction charges. One Extravaganza Tours guest reporting paying a transaction charge of 500 czk when withdrawing only a couple of thousand crowns from such a machine.
It's usually always safest to change your money at a bank. The buying and selling prices of Czech crowns against other world currencies are listed on an LED board on the wall near the teller. Just take your smart phone and check the CNB webpage for the official rate, and compare to make sure you're getting a good deal.
If it's the weekend or the evening, maybe the banks are closed and you have to go to a commercial currency exchange. Beware. Many of them them are good, legit places. But there are many of them which are rip-offs and can sometimes charge you as much as 30% in fees. Always ask questions. Always know what the official exchange rate is before you enter the currency exchange, and do your own math on your smart phone. Every single currency exchange has a sign in the window that says "0% Commision!". This is usually only true if you're exchanging some larger amount of cash, for example several thousand GBR, USD, or Euro. No matter what the sign says, they all charge a commision on smaller deals. Usually 2% or 3% is a pretty reasonable fee for smaller transactions such as the typical visitor to Prague would be making. Many currency exchange windows are open to counter offers if you don't like the price they give you, as long as you're changing the equivalent of something greater than 1000 CZK. So don't be afraid to try haggling before you walk away.
To make it easy, here are links to a couple of the currency exchange places in Prague 1 with better reputations and which are rated highly by various internet sources including TripAdvisor:
eXchange, Náměstí Franze Kafky 2, just off Old Town Square.
Praha Exchange, Jindřišká 12, just off Wenceslas Square.
Exchange8, Žatecká 8, in Prague 1
And as a final note of caution, absolutely do not go anywhere near this place. It's one of Prague's most notoriously bad exchanges, located most conveniently right on Old Town Square across from the astronoical clock:
Chequepoint has been written up and denounced as a complete rip-off by every reputable tourist service that's ever heard of it. So stay far away…