30 SUMMER EVENTS in Prague 2017
The same situation occurs every year in Prague right around this time – suddenly the entire city is exploding with summer activity. It seems like out of the blue there are 100 bazillion things happening everywhere all at once. There are way more things going on than you could ever possibly hope to attend: festivals, exhibitions, theater shows, concerts, degustations, markets, street happenings… It's enough to make your head spin. This article that you are reading right now is not intended to make your head spin less. It is designed, rather, to increase the exciting rush of vertigo that you feel as you stand poised on the edge and ready to plunge into the precipice of summer fun. Below is a list, with appropriate links, of many of the things happening in the city over the next few weeks. They're all organized by date, rather than category, so it's possible that this index will be as charmingly chaotic as Prague itself.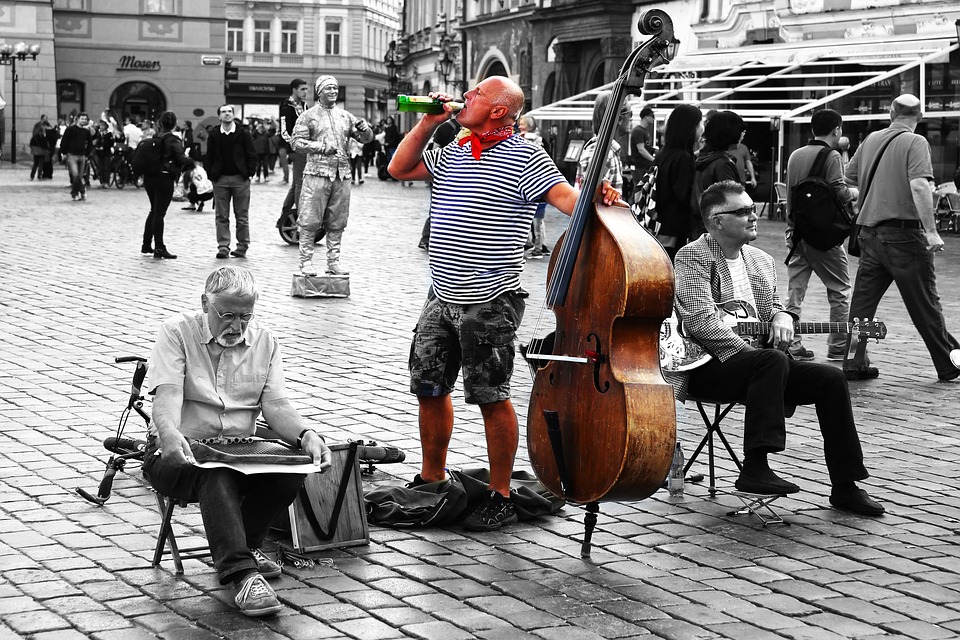 16-17 June CASTRO'S BEARD, a satirical comedy about four CIA agents planning the assassination of Fidel Castro, presented in English by Eesk Theatre Company at Theater Kampa.
17 June ZAHRADY ANEŽKÉHO KLÁŠTERA #MINIDYZAJN is a designers market held in cooperation with the National Gallery of Prague at St. Anežka's Monastery.
17 June MAN OF LA MANCHA, the classic Broadway musical presented in English at Theater Na Pradle.
19 June BLACK DOG DEGUSTACE of gins offers the opportunity to take a professionally guided tour of 6 top-shelf gins from around the world, complete with an explanation of the history of gin and gin production.
22 June OPEN AIR CONCERT 2017, the season finale of Czech Philharmonic held in Prague Castle Square, with special guests Wynton Marsalis and the musicians of Jazz at Lincoln Center Orchestra.
22 June MOMO PARTY at AMA Tibetan restaurant and garden is a tasting of different kinds of momo dumplings in both vegetarian and carnivore variations, with live music.
23 June DEATH PONEE + BAGNOBOX at (A)void Cafe on the riverbank is a double bill of far-out alternative live sounds. In fact, check out (A)void Cafe's Facebook page for an ongoing list of summer concerts.
23-24 June KARLÍN 200 celebrates the 200th anniversary of the Prague neighborhood Karlín with a street festival of live gypsy swing, hip-hop and acrobatics.
25 June PRAGUE ICE CREAM FESTIVAL, the largest of its kind in Central Europe. I scream, you scream, and we all take our licks.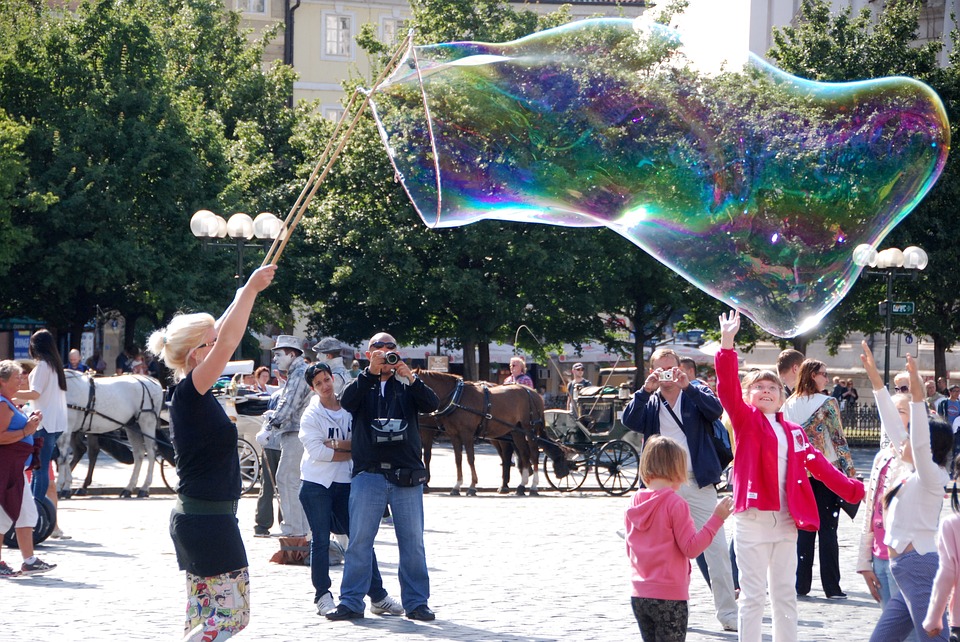 30 June BALKAN BASHAVEL madness with live music, DJs, food trucks, and more, happening at Stromovka, one of the city's biggest and most beautiful parks.
30 June AMADEUS, the classic play about the twisted genius of Mozart, presented in English by Prague Shakespeare Company at the Estates Theater, where Mozart himself conducted the world premier of Don Giovanni in the 18th century.
30 June – 2 July MYSTIC SK8 CUP 2017 is the 23rd anniversary of Prague's skateboarding competition and open-air skate culture festival with the world's best skateboarders and lots of live music, food, and drink.
30 June – 8 July KARLOV VARY INTERNATIONAL FILM FESTIVAL is great and, okay, so it's not in Prague, but it's definitely worth the trip and the time invested.
1 July PING PONG TOURNAMENT + DJ AFTERPARTY is held in one of Prague's most little-known and coolest hangouts in the wilds of Žižkov. 
1-2 July PRAGUEMARKET is an exhibition and market of original fashion and design held at Náměstí Republiky.
3-4 July CLOUD 9 by Caryl Churchill, an outrageous midsummer night's sex comedy presented in English and performed on a boat docked next to the famers market at Náplavka. (Yes, if you read my bio, you'll see this is obviously a shameless plug for my own show. Go see it.)
7 July COSMIC COMEDY is a visiting comedy showcase by Cosmic Comedy Berlin
10 July ALCHEMY OPEN MIC & PERFORMANCE SERIES of poetry, prose, music, and whatnot is a must for modern-day beatnicks and hip literary people.
10-11 July BOHEMIA JAZZ FEST is two days of free open-air jazz concerts held in the heart of historic Prague on the Old Town Square.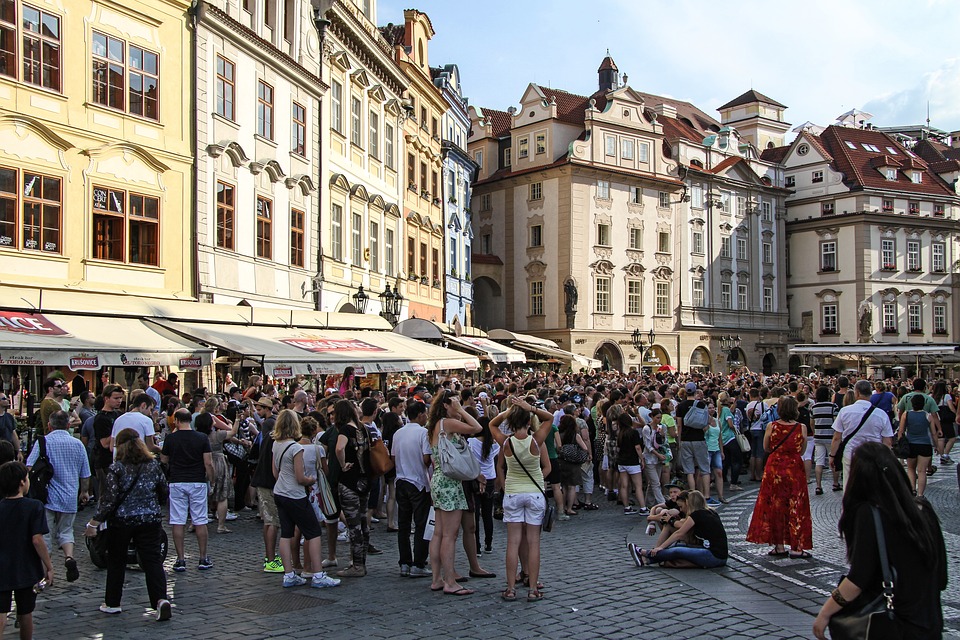 18 July DRUNK TITANIC, a live stage adaptation of the modern classic film performed in English by a highly talented cast of very drunk actors on a boat. The ship will be drinking and sinking. 
19 July BACH FOR ALL PRESENTS PAVEL SVOBODA  rockin' the pipe organ at the Břevnov monastery.
21-22 July KOMIKS festival of art exhibitions, video mapping, live music, and more, is held in various warehouse locations four times a year in Prague. This is their summer edition. 
21-23 July SUMMER TROPICAL BEATS 2017 is a 3-day dance festival held at Náplavka on the bank of the river Vltava.
22 July DIMENSIONS & CROSS PRESENT SOUL&SIN W/ HUNEE should prove to be an interesting night of electronic dance music.
5-6 Aug. DYZAJN MARKET PRÁZDNINY is a market full of stalls exhibiting the original wares of Czech artisans and designers of all types, held in the courtyard next to the National Theater. 
7 Aug. UNIBREJK SUMMER ART FESTIVAL of drawing, painting, photography, installations, videoart, and more.
12-13 Aug. MEANDR PSYCHEDELIC TOWN PARTY is a two-day festival of mind-expanding proportions held at the legendary Cross Club in Holešovice.
17 Aug. – 3 Sept. LETNÍ LETNÁ is one of Prague's most well-known festivals of international New Circus and theatre. 
18 Aug. ROZTOČ FEST 2017 is a multi-genre circus-based festival with great shows, indoor and outdoor workshops taught by world-class circus artists, live music, DJs, and an all-night fire spinning area, held in an abandoned train station.
26 Aug. CHLEBÍČEK FEST 2017 is a celebration of those staples of Czech cuisine, the delicious little open-faced sandwiches of many varieties known locally as chlebíčky, which translates as "tiny breads".